Our September '22 feature update has a couple of big changes and a host of small improvements that have been frequently requested. Let's dig in –
Multiple Schedules
You can create unlimited number of schedules, expanding on our previous system of a main and a private schedule. Each schedule can be used for session scheduling, attendance trakcing and bookings, and can be shown publicly, on the member portal only or just to managers.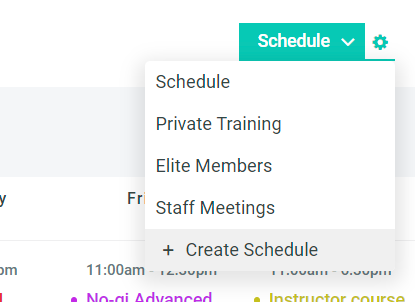 You can create additional schedules from the schedule management screen, by moving your mouse over the "Schedule" dropdown on the right, and clicking on "Create Schedule".
You can configure each schedule by clicking on the "cog" icon next to the currently active schedule. Doing so will bring up the schedule properties popup –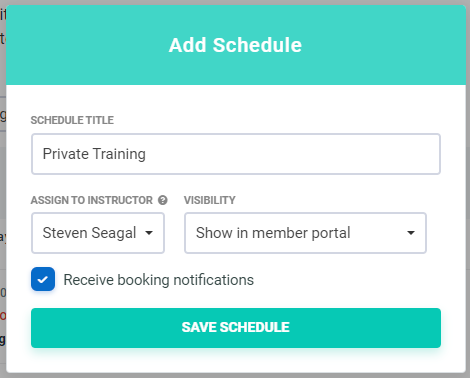 Payment Methods Controls + Direct Debits in the UK
We've added the ability to toggle payment methods on and off in the billing settings (for the payment providers who offer multiple payment methods – Stripe and Authorize.net).

As part of this change, we've updated Stripe's payment element to its most current version, which allows switching payment methods on the fly, and supports immediate bank account verification for some payment methods.
This now allows us to accept bank debits directly on the sign-up! The Stripe payment element also auto-detects Google Pay / Apple Pay methods set up on the device, and offers it as a payment option if any of those are present –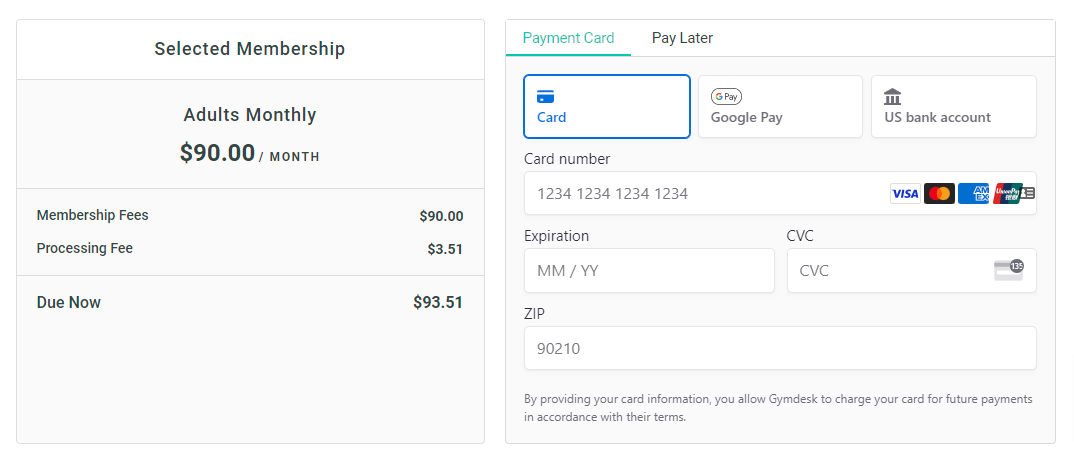 As part of this update, support has been added for direct bank debits in the UK (Bacs). Unfortunately, due to UK requirements that collection of bank details has to be done in a page hosted by Stripe, it cannot be used as part of the sign-up flow – however it can be set up from the member profile post sign-up.
Other Enhancements And Feature Additions
We added the ability to customize the acquisition sources used in the sign-up form and lead creation form. You can edit it from the marketing settings.
We added the ability to recharge session packs / punch cards directly from the check-in screen. If a member has run out of sessions, they can purchase a refill and check-in immediately.
You can now optionally show visitors as well on the promotion report. There would be a checkbox in the "Filters" popup allowing you to do that.
Added the option to receive texts from unknown numbers (numbers not belonging to existing members or leads). This will create a new lead titled "Unknown number". You can use this option to provide your texting number on your marketing materials, to have people text you instead of Emailing. You can enable this option in the marketing settings, next to your texting number set up.
Added the ability to start automations in bulk from the members / leads mass-operations.
Added the ability to limit check-in for sessions by age. When you edit a session in the schedule management screen, you will have an option on the bottom to limit it by age.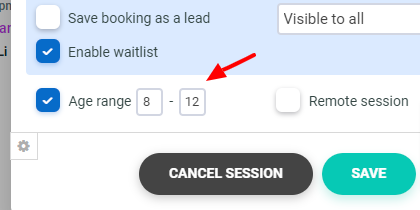 As usual, we hope you find these improvements helpful! Stay tuned for the next one.