Over the last couple of months we've been working on a host of improvements to the Gymdesk gym management software, in response to feedback we've been receiving.
Recurring Bookings
We've received many requests over time to allow for perpetual / recurring bookings. Technical limitations made this a significant undertaking, but we've been hard at work at it for several months and it's finally available to the public.
Recurring bookings allow members to book a recurring class (a weekly, bi-weekly or monthly class), and have it booked in perpetuity every week / month as long as their membership provides access to it.
To enable this feature, to to "Settings" in your account, then "Bookings" -> "Booking Settings". Enable the option near the bottom called "Allow recurring bookings".

With this option enabled, members will now have the option to enable recurring booking when booking a class.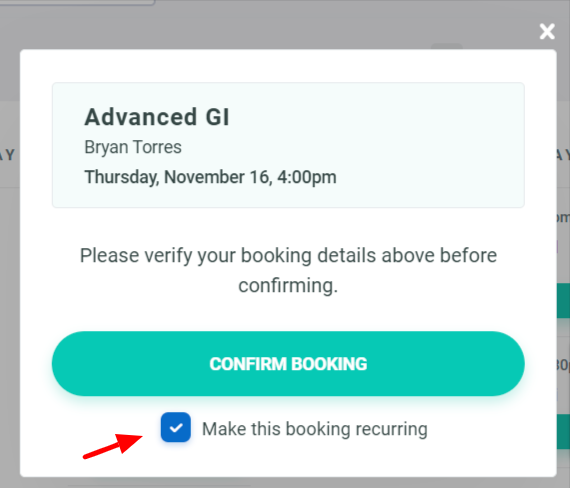 In order for that option to be available, the member must have enough access in their membership to cover the recurrence of the bookings. For example, when booking a weekly recurring class with a membership that provides 10 sessions per month, the member must have at least 4 sessions left in order to book the class (4 weeks per month). Booking the recurring session will reduce their access sessions by 4 classes every month.
Recurring bookings can be canceled like regular bookings, which will restore the access to the membership.
Automations Enhancements
We've added a host of enhancements to our automations feature:
The "Change contact" action can now add and remove members to a roster
Automations can have an optional global exit condition that will end the automation when reached. This should allow to simplify certain automations that need to check for the same condition after multiple steps.
New automation trigger – "Booking no-show" that triggers when a someone does not show up for their booking. You can set when exactly a booking is considered a "no-show" under "Settings" -> "Bookings" -> "Booking Notifications". There's also a separate "no-show" system email that can trigger automatically without any automation (under "Settings" -> "Email" -> "Booking Notifications").
Added the option to add attachments to Emails in the automations.
Session Descriptions in the Schedule
We've added the ability to add a description to sessions on the schedule. The description shows up on the public schedule as a popup, and also in the dedicated booking page.
Example of a description popup –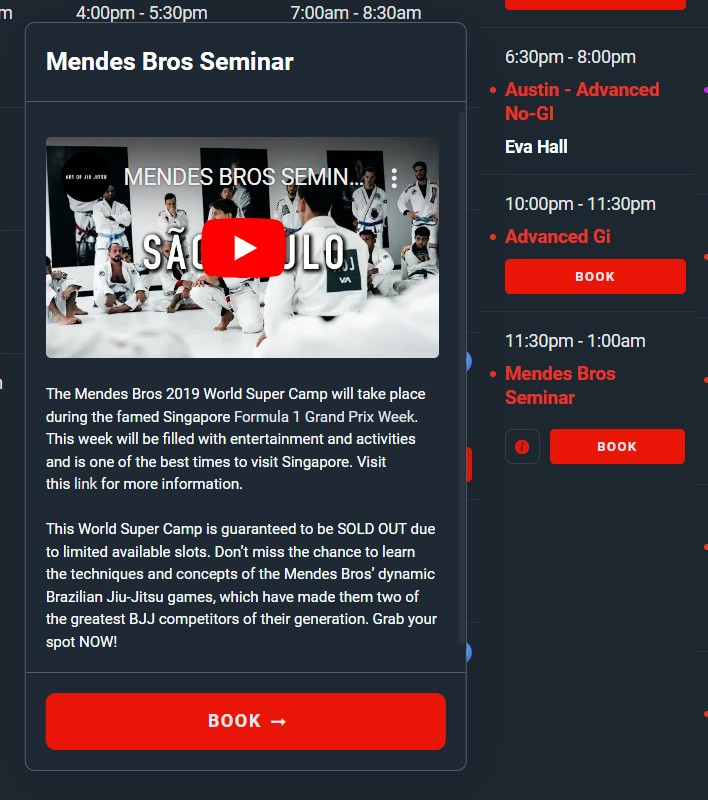 Example of the booking page with a description –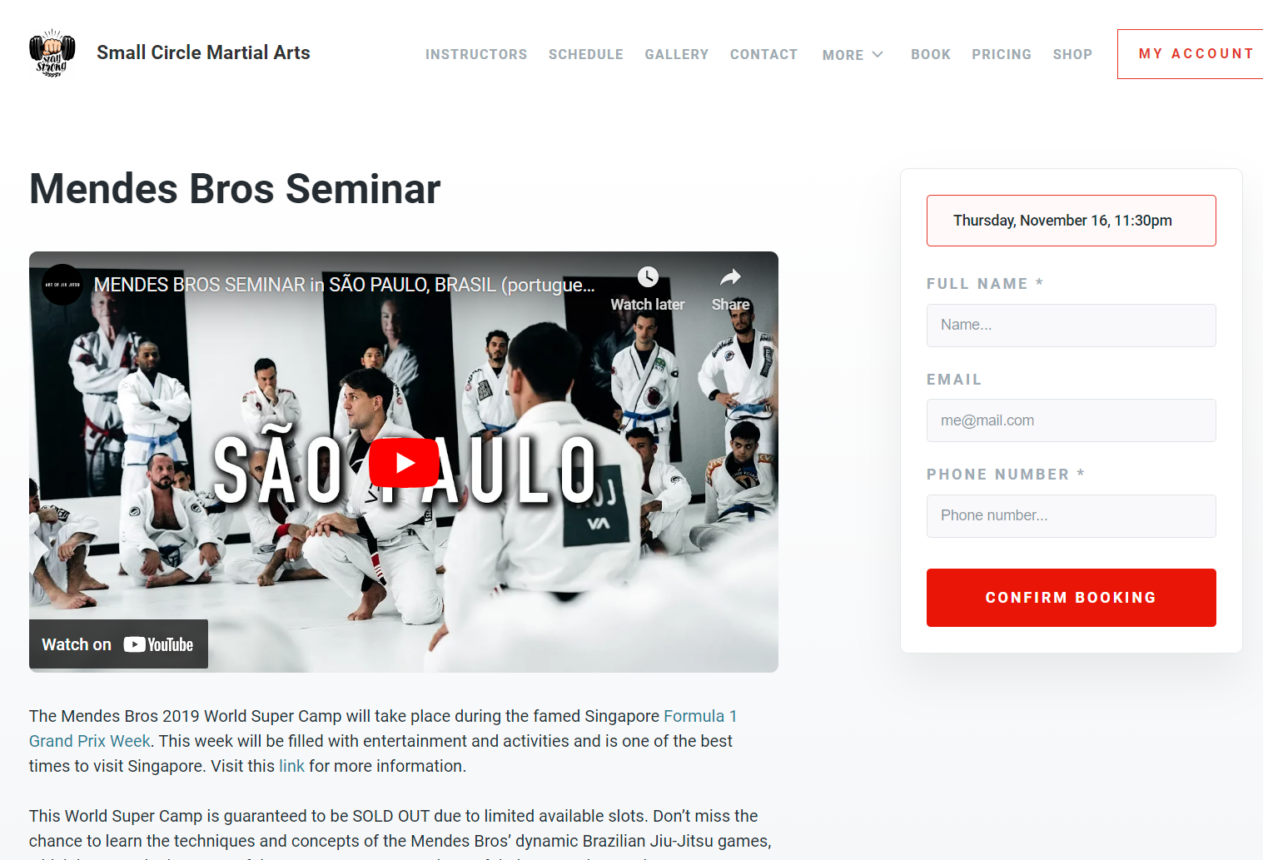 Lead to member sign-up in the Front-Desk mode
We've added the option for leads to sign-up directly through the front-desk mode.
How it works:
Pressing the "Find Me" button in the "Front Desk" mode will open a search popup.
The potential member or a staff member can search for an existing lead
Picking the lead will fill their information in the sign-up form.
Signing up the lead will merge their previous information (such as documents, bookings, etc) into the member account that is created.
Small Enhancements:
Added setting to notify gym owners when a new member signs up
Tags can now be added directly on the member profile (from the left sidebar), or in bulk from the members list.
Added custom placeholders that can be used in automations, documents and Emails. Those are global placeholders for the entire account, and are not member specific. You can set those under "Settings" -> "Email" -> "Custom Placeholders".