Happy new year everybody! We hope you had a great holiday season and that you are rested and refreshed for the new year.
In the last couple of months of the year we dedicated most of our time to refining some aspects of our software and getting our native mobile app ready. Read more below for the details.
Memberships: Remaining Sessions Update
As you may have noticed, the remaining sessions counter in the memberships has been updated to include bookings as well. This has been one of the most commonly requested features, and it was a significant undertaking for technical reasons, but it's finally available – we now show the number of remaining sessions reflecting both actual attendance and future bookings.
The goal of this change is two fold – first, to show an accurate counter for members, so they'll know how many sessions they have left as they book sessions, reducing confusion when they're not able to book anymore, and second – to prevent members from accidentally over booking their membership allowance.
Previously, if a member had booked all of their remaining sessions, since the remaining sessions counter in their membership did not change, they could still check-in to other sessions they have not booked. This resulted in members having more bookings than remaining sessions, leading to confusion and administrative headaches.
Now, if a member books all of their remaining sessions, their membership will show 0 sessions remaining, and they will be unable to check-in to any class that they had not already booked.
Everything else works the same – checking in to a session will deduct a session as before, and cancelling a booking will restore that session to their membership.
If this change does not work for your specific set-up, you can disable it by going to "Settings" -> "Members" -> "Membership Settings". It's the setting titled "Deduct bookings from remaining sessions".
Redesigned and consolidated settings screens
Over time, we've added many different settings to allow users to better customize our software to their liking. The settings pages for each section of the software kept growing, and it was time to reorganize for better access and usability.
You will now find a new "Settings" link in your main menu, that goes to a central settings screen.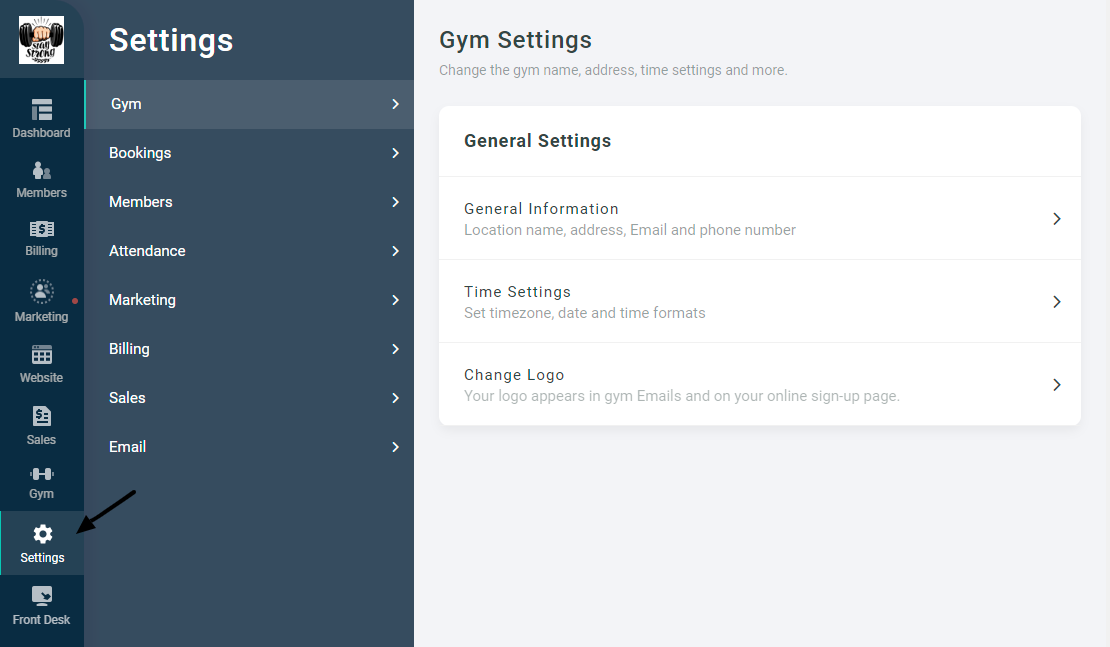 From there you'll be able to access all the settings in the system, broken by section and purpose. This should make it easier to locate a specific setting and to go over the different options available for customizing your account.
The Gymdesk Member App
Unfortunately, we were not able to launch our mobile member app before the end of the year. We're usually pretty accurate with our delivery estimate, but were not able to meet our estimates in this case and we apologize for that. The app is 95% complete, there's a few last items we need to implement and complete the quality assurance process.
The app is looking great and will be a step up from the online member portal for mobile user experience. We're fairly confident that it'll be released this month – so look forward to it! We're sure it will be worth the wait. Here's a few screenshots of how it's shaping up –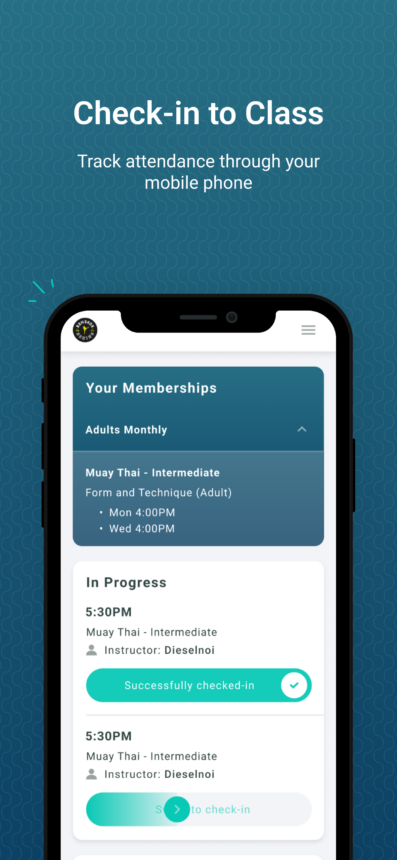 Other improvements:
Added the ability to set the booking cancellation period by hours in addition to days
Added a new tax type that applies only to the online shop