We're back with another update for August – this time focusing on our redesigned skills management feature, along with a host of enhancements and small feature additions.
Skills Management and promotions
We've redesigned our skills management area to better integrate the various options we've added to it over time. Skills are now grouped by both rank / level and category –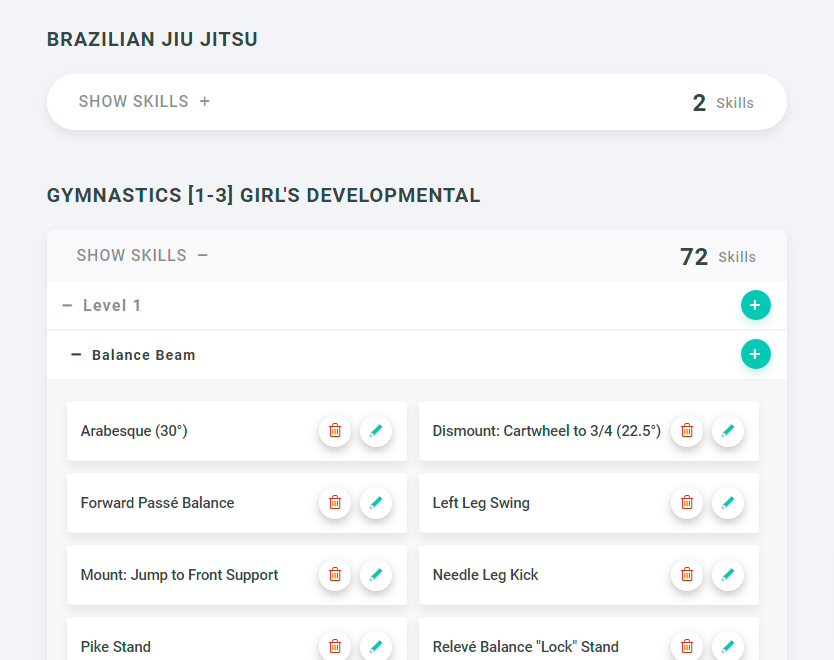 You can add a skill directly to a specific program / rank / category, by clicking on the "+" icon within that rank or category.
Star Rating
We added a new measure type – star rating. You can now measure a member's progress in a skill by awarding them with stars to indicate their progress in it, until all stars are awarded. The star rating system itself can be customized as well, by going to "Gym" -> "Programs" -> "Skills" -> "Star Ratings".
We've also redesigned the "Promotion" tab in the member's attendance screen to better show their progress towards the next rank. It shows totals by category and per measure type –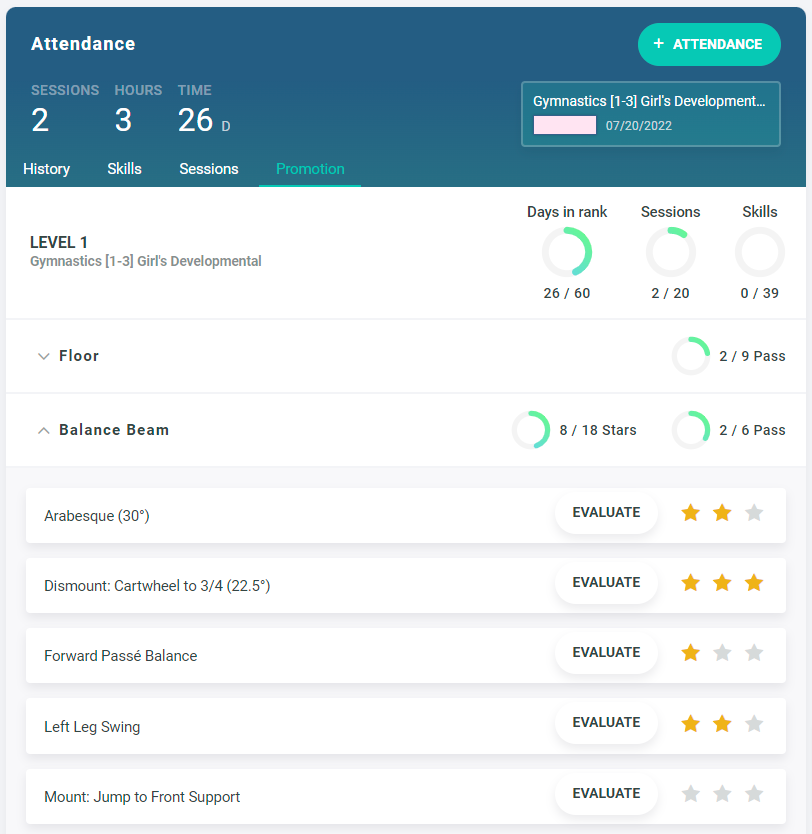 The promotions report has also been similarly updated to show the progress in individual measures –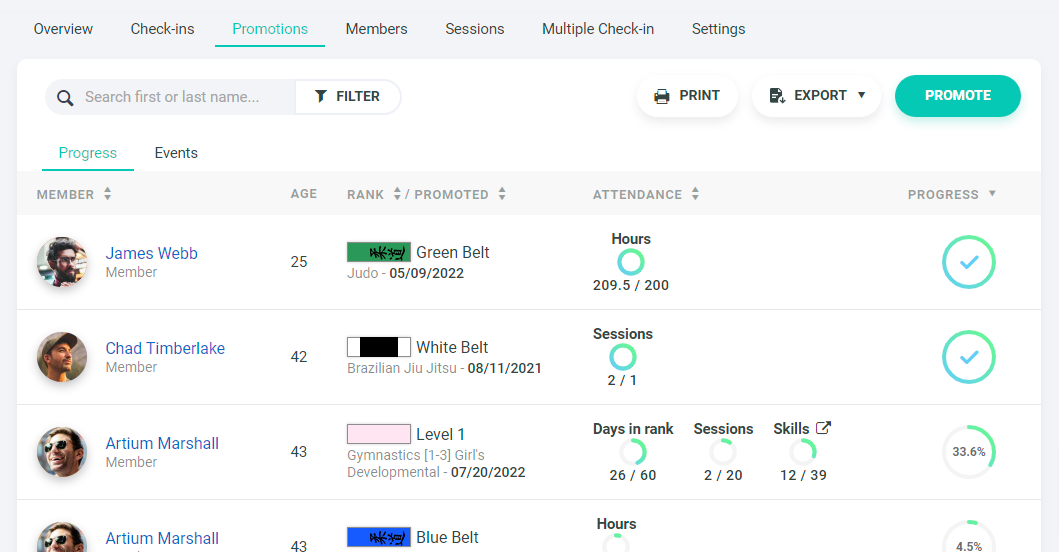 Membership revenue attribution
To help report better on the revenue generated from each program, we've added the option to set the percentage of revenue each membership contributes to any of the programs it provides access to. For example, if you have a membership that provides access to 2 programs, and you would like revenue from that membership to contribute equally to each program, you can set each program to 50% revenue attribution.
To change the revenue attribution, edit a membership and click on the "Revenue Attribution" link to show the attribution percentage for each program.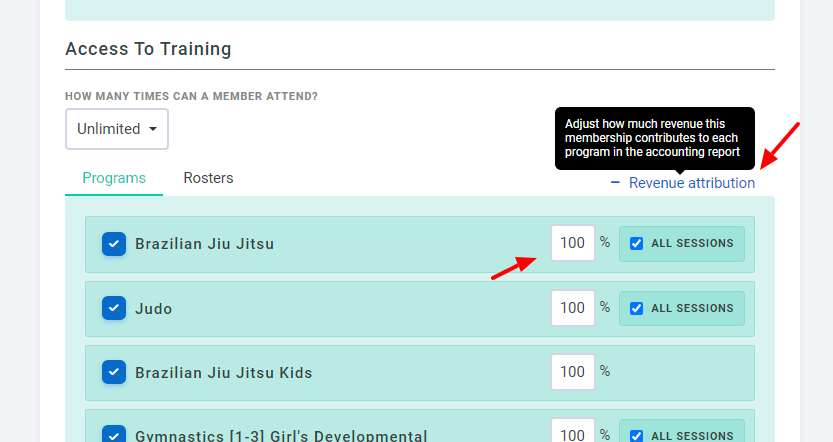 Other enhancements
Added the option to award referral rewards to the member balance, instead of a discount on their membership payment.
Added the option to upload documents to the lead profile.
Added the ability to limit roster capacity, and once a roster reaches capacity it would not be available for selection in the sign-up form.
Added the option auto-promote members that have reached their promotion requirements. This can be limited to all ranks or stripes only. Notifications about members who were promoted will be shown on the dashboard. You can set this option by editing a program and changing the selection under "Promotion Setting".
Added a new staff permission – "Payment processor", which allows that staff member to manage the payment processer on the billing settings screen. This allows for accounts with multiple locations to have someone other the account owner manage the payment processor account for each location.