We have another round of feature updates and enhancements to share with you today, as well as a few announcements.
Bulk Payment Operations
We've added the ability to perform actions on multiple payments at once, similar to the options we have for the members list. You can select some or all payments on a page, and then perform mass actions including:
Marking selected payments as paid
Deleting selected payments
Refunding selected payments
Applying discounts to selected payments
The interface for the mass operations has been slightly updated in the member list as well, to make it easier to access on pages showing many members. To use bulk operations, press the "Select" button in the payments list at the bottom-left corner.
The option to mark multiple payments as paid should be especially useful to those of you who deal mostly with manual payments.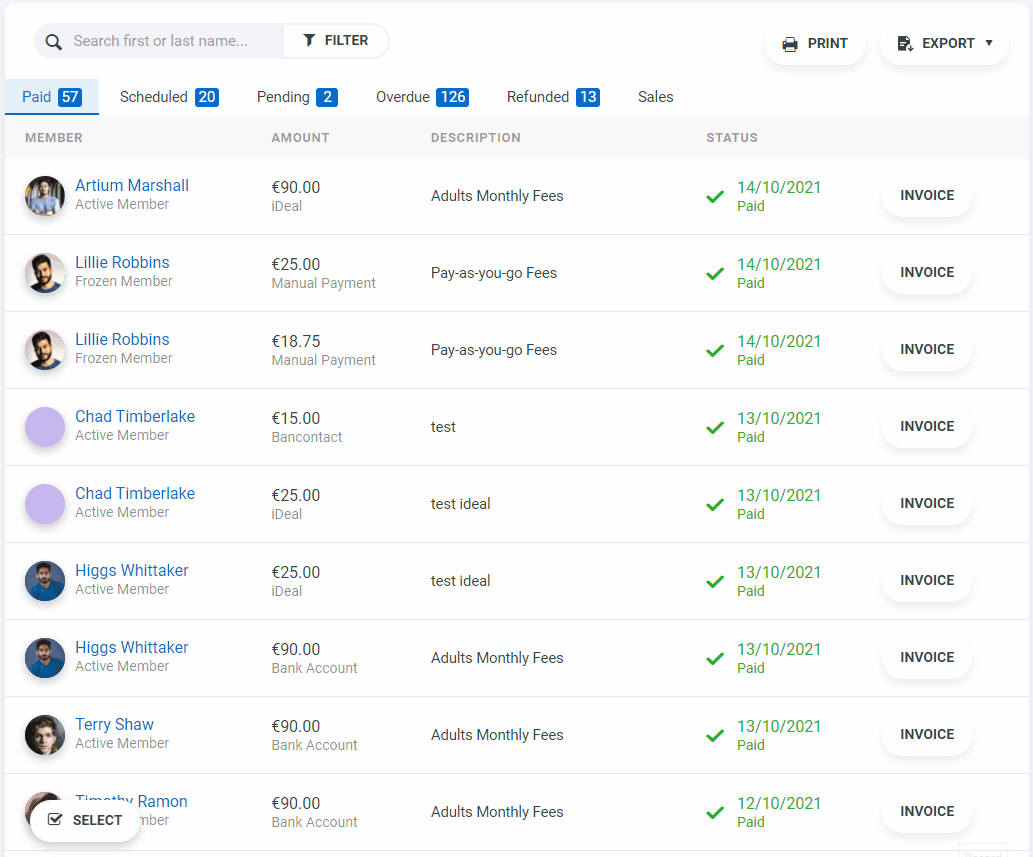 Individual view of member's promotion progress
We've added an additional tab in the "Attendance" section of the member profile, titled "Promotion". This tab shows promotion progress towards the next rank for this specific member.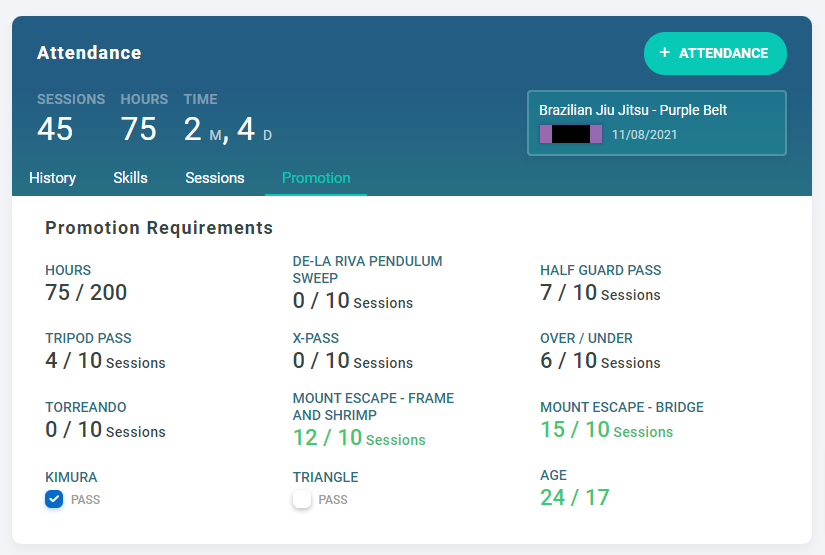 In addition, you can also enable the option for members to see the promotion requirements through their online account. You can turn that on in the members settings, under the section "Member Accounts" section, by turning on the option titled "Show promotion criteria in member accounts".
Implementing Vaccine Mandates
Many regions now have COVID vaccine mandates in effect. In order to support this requirement, we've added the option to set a custom member field as required for check-in. For example, you could create a custom member field titled "Proof of vaccination" and make it a checkbox, then mark it as required for check-in (we would also recommend making it hidden for members so they can't check it themselves).

After adding that field, members that do not have that field checked on their profile will not be able to check-in, and a relevant message will be shown instead. Once a staff member verifies their vaccination and checks the box on their profile, they will be able to check in again.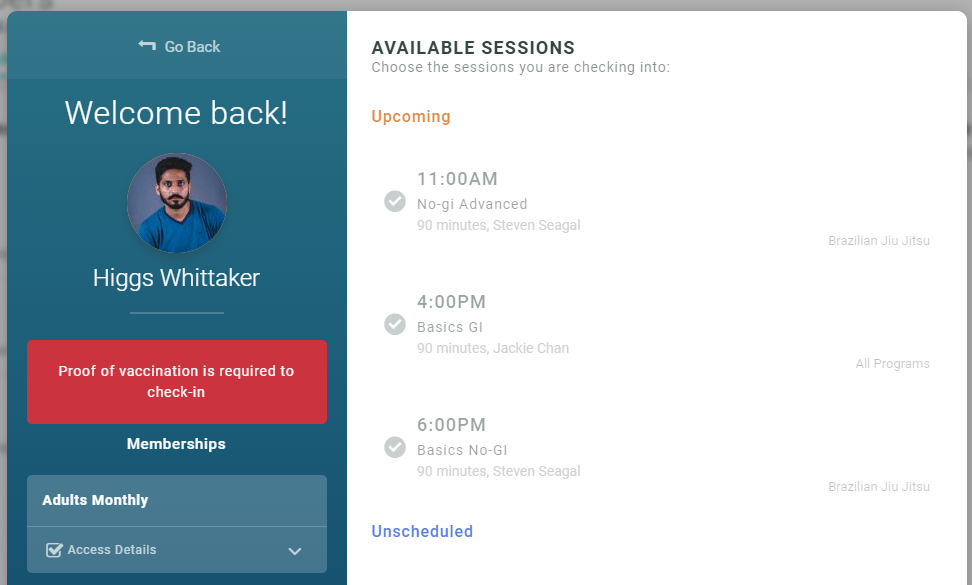 Enhancements
We've added a few small enhancements to existing features:
You can now view members' status change history. If a member has been previously frozen or cancelled, an icon would show up next to their current status on their schedule, and moving the mouse cursor over it will show their previous status changes.
Individual membership tax setting – you can now toggle off taxes for specific memberships to avoid charging taxes for it.
Added Bancontact as a payment method in Belgium (through Stripe).
Added the option to add notes when tracking attendance on the member profile. Click on the "Add Note" link near the bottom to add a note (you can also edit existing attendance to add notes to it).

Stripe have recently updated their card reader from the Verifone P400 to the BBPOS WisePOS E, an Android based reader with a more modern interface. Both readers are supported for our Stripe users.
Announcements
Our team has been expanding recently, and we've onboarded two new customer service representatives, one for the US timezone and one for the Oceania / Asia timezone. They will allow us to continue providing the same level of customer service you've been expecting as we continue to grow as a company.
If you need to speak to someone on our team, please send an email to support@maonrails.com or use the support widget on our website, and one of our team will respond to you shortly.
That's it for this update! Look forward to more exciting news in the coming weeks.